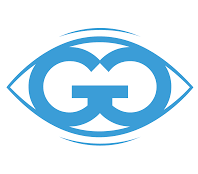 Cameron Wong
The Quest Pro is Meta's Big Bet on a Business Metaverse
This week Meta held its annual Meta Connect 2022 event, where Mark Zuckerberg outlined the company's roadmap to the metaverse. Most notably, Meta unveiled the new Meta Quest Pro headset, the next-gen successor to the industry-favorite Quest 2. The Quest Pro's upgrades over its predecessor (and advantages over its current-gen competitors) are substantial, including improvements in form factor, mixed reality-enablement, non-Meta app integration, and facial tracking. 
But with an unimpressive battery life, questionable performance from early testers, and a hefty price tag of $1499, the Quest Pro also suffers some drawbacks which could prevent it from securing the lead in the next generation of consumer VR headsets. "Consumer" is the operative word here, however: given the price tag and the suite of professional-oriented features, the Quest Pro seems decidedly more focused on capturing specialist enterprise and "prothusiast" markets than the average recreational consumer. By staking its claim with early-adopting professionals, the Quest Pro signals Meta's shifting priorities toward enterprise use cases (at least for this generation of VR headsets.)
Hardware: Lacking Where It Matters
First let's break down the hardware of the Quest Pro and explain why it matters to enterprise users. 
Headset
The Quest Pro is nearly 50% heavier than the Quest 2, but it's better balanced by locating the battery at the back of the headset. This makes prolonged usage much more comfortable, a common complaint from users of the front-heavy Quest 2 which kept some professionals from fully integrating it into their workflow. Slimmer, higher-resolution lenses allow users to read small text, opening up new potential for transitioning traditional tasks like document review and spreadsheet analysis into VR.
Controllers
The controllers are a major improvement, as the new sensors track controller positioning in 3D space independent of the headset. This creates a 360 degree range of motion and allows them to act more like extensions of your hands, making it easier to manipulate objects, charts, and other interactive elements. This broadens the potential for hard skill training such as manufacturing, precision assembly, and technical procedures. A stylus tip can also be added to the controller, creating new workflow opportunities for 3D designers, modelers, and visual artists.
Tracking
Finally, the Quest Pro features a suite of cameras inside and around the front of the device to capture user facial expressions. This means avatars can now convey subtle facial expressions in real-time, from a sly grin to an intrigued raised eyebrow. This perhaps offers the most potential across sectors: soft skill training and support group therapy services, such as those offered by Glimpse subsidiary Foretell Reality, stand to benefit greatly from these hardware improvements. Creating meaningful connections in VR hinges on lifelike communication, and last generation's static avatar faces were a major obstacle preventing just that. Regardless of the sector, facially expressive avatars represent a major step forward for virtual coworking in VR, allowing for clearer and more lifelike communication between team members.
Hardware Hang-Ups
There are two hardware issues worth mentioning, however. And unfortunately, they're among the most important areas of improvement for any VR headset: battery life and processing power. First, the battery life has been reported to last a mere 1-2 hours of continual usage before needing a recharge. This could seriously hamper longer-term workflows, especially given that a full recharge takes up to two hours. A limited battery life is no surprise, given the massive amount of processing power required to consistently run the headset's screens at 90Hz. 
That takes us to our second hang-up: for all the advantages it offers over the Quest 2, the Quest Pro doesn't boast much in the way of a processor upgrade. The Snapdragon XR2+ processor isn't an entirely new chip, but just the next version of the Quest 2's Snapdragon XR2. It's no surprise, then, that  The Verge reported a less-than-stellar performance from the integrated Microsoft apps, citing the fact that their "virtual screens crashed every time [they] tried to use PowerPoint." As with any technology, we can expect things to get better in the future, but for now it seems we're still struggling to fit serious processing power into a small package.
Software: Meta Chooses Collaboration Over Competition
While its hardware specs are certainly important, the meat of the Quest Pro's enterprise potential lies in its professional software and, more broadly, the industry partnerships Meta has recently inked. Meta already offers a suite of native applications for virtual work such as Horizon Workrooms, Workplace, and Meta Portal. But Meta's newly announced upcoming virtual workspace, "Magic Room," takes full advantage of the Quest Pro's Mixed Reality capabilities. Aimed at hybrid workforces where some workers are in-person and others are remote, Magic Room visualizes virtual avatars beside in-person coworkers around real life workstations. Slated to ship some time next year, Magic Room would help solve the disconnect some in-person employees feel with their remote working counterparts.
But beyond their own native applications, Meta's placing a big bet on integrating the preexisting (non-Meta) market leading professional programs. Meta's freshly announced partnerships with companies like Adobe, Autodesk, Accenture, and most notably Microsoft indicate that Meta is willing to put their pride aside and work with companies already dominant in their respective spaces. Workplace functionality is such a high priority for the Quest Pro that Meta is integrating industry standard professional programs like Microsoft Word and Excel in order to prove the Quest Pro's usefulness to professionals across sectors.
For creative professionals, Adobe and Autodesk are developing Quest Pro-specific applications for 3D designers and modelers. These apps combine the Quest Pro's visual hardware (not to mention the aforementioned styluses) with Adobe and Autodesk's industry credibility and familiarity among design professionals. The goal here, it seems, is to eventually replace the high-end tablets and PCs which today serve as the industry standard professional tools for designers and modelers.
Meta's partnership with Microsoft signals the biggest shift in the space. Rather than trying to compete against Microsoft's industry standard with productivity programs like Word, PowerPoint, and Excel, Meta is integrating the whole suite of Microsoft 365 programs along with Microsoft Teams into the Quest Pro. Corporate device management software like Azure Active Directory and Microsoft Intune will also support the Quest Pro, a crucial inclusion if businesses plan to roll out headsets to employees company-wide.
Finally, Meta itself will be launching its own Quest for Business program some time in 2023. Quest for Business is a subscription-model service which gives companies access to a dedicated suite of enterprise-focused apps. While we don't know much about Quest for Business yet, we do know that it will offer dedicated work accounts, device and application management, premium support, and third-party workplace app integration (such as the aforementioned Microsoft 365 suite.) With a pricing structure that scales according to a company's size and needs, Meta is putting their weight behind capturing the workforce market of large and small companies alike. To accomplish this, Meta seems willing to bend the knee and integrate other companies' industry standard software. 
Conclusion
Given the Quest Pro's impressive hardware advancements (save for the processor and the battery life,) Meta is clearly positioning the Quest Pro as an alternative to laptops, tablets, and PCs for professionals. As we've explained though, software is really where the enterprise potential shines through. The Quest Pro's program integration from already-dominant companies such as Microsoft and Adobe signals Meta's intention to position the Quest Pro as the next big thing in worktech. And by offering mobile device management and account management services, Meta is making it easier for companies to roll out and support headsets for their employees.
It's doubtful that we'll see Quest Pros being rolled out company-wide any time soon, however. The $1500 price point is an extraordinarily tough pill to swallow; for the price of one Quest Pro, a company could buy three (nearly four) Quest 2's. And as with any new device, it's safe to expect kinks that need working out before the Quest Pro reaches its full potential. But given the hardware advancements, the Quest Pro could eventually become a game-changer for certain professionals. One could easily imagine a company rolling out Quest 2's company-wide, but reserving a few Quest Pros for certain specialist employees.
While the likelihood that the Quest Pro will replace standard professional equipment like laptops and PCs industry-wide is debatable, it's clear that this is Meta's intention. The goal for this generation of headsets seems to be capturing the enterprise market with a device that replaces not personal laptops, but work laptops. The substantial industry partnerships, hardware advancements, and non-native program integration signals that currently, Meta's highest priority is establishing the Quest Pro as a tool for the next generation of professionals.