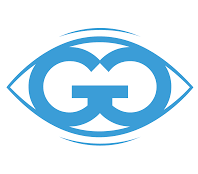 Cameron Wong
The Smart Mirror: A New Way to Try-On
Virtual try-on technology has taken the world of ecommerce by storm. Companies like Warby Parker, L'Oreal, and Bollé now offer their customers the ability to virtually try on their products before purchasing. A smart mirror utelizes AR technology, like filters on Snapchat, Instagram so shoppers can cycle through all the various colors and models of a given product on their mobile devices. The ability to virtually try on hats, glasses, watches and more at home provided a crucial lifeline to retailers over the past two years, as brands necessarily shifted toward ecommerce. AR try-on filters bring the in-person shopping experience to the comfort of your own home. 
But now that stores are reopening and people are returning to bricks and mortar locations, brands are looking for ways to continue using VR and AR technology. Ecommerce certainly isn't going anywhere, but as it turns out, neither are VR and AR-integrated shopping experiences. Over the past couple of years, shoppers have gotten hooked on immersive tech: surveys indicate that over half of all consumers would prefer to buy from brands using VR over those without VR, and that number only continues to grow as more brands integrate their platforms with immersive technology features. 2020 alone saw six times the amount of businesses utilizing AR technology. The question then is, how can brands continue utilizing emerging technologies as customers return to their bricks-and-mortar locations? The answer lies in an innovative new deployment of AR technology: the Smart Mirror.
The In-Store Shopping Experience
Mirrors outfitted with AR technology represent the latest evolution in virtual try-on technology. Customers looking in the mirror can simulate what they look like wearing a given garment without actually having to try it on, creating a more convenient and sanitary in-person shopping experience. Augmented Reality mirrors offer many of the same benefits as AR try-on filters on their mobile devices while still allowing customers to enjoy the experience of in-person shopping.
Here's how it works. Retail locations are outfitted with a series of AR-enabled mirrors placed throughout the store or in individual fitting rooms. Customers can try on different articles of clothing, cycle through various colors, and approximate sizing options, all without needing to go back and forth between the fitting room and the clothing racks. Without AR mirrors, some shoppers who are frustrated by the long lines into the fitting room will resort to buying two sizes and returning whichever doesn't fit later. AR mirrors reduce that hassle by speeding up the fitting room process, shortening fitting room lines and allowing customers to try on more clothes.
Smart mirrors won't necessarily replace in-store fitting rooms as they actually work well together. If you like the look of a shirt but it comes in twelve different colors, trying on all twelve in the fitting room would take ages. Instead, you use an AR mirror to cycle through your options, narrow it down to a few choices, then try on those options in the fitting room. Using both Smart mirrors and conventional fitting rooms allows shoppers to sift through all their options faster than usual and make more informed purchases.
Beyond improving the in-person shopping experience, AR mirrors also offer several advantages to retailers. Given that the fitting room is where shoppers decide on their purchases, stores can better curate the fitting room experience using AR mirrors. The lighting in a traditional fitting room can hit certain articles of clothing differently than others, but AR mirrors are able to dynamically adjust shading and contours per individual piece while remaining faithful to the garment's true fit and form. There's also account integration: for regular shoppers at a particular store, the series of cameras within the AR mirror can scan a user's measurements in order to build a customer profile for both in-person and online shopping. Integrating user profiles into a store's retail ecosystem means higher rates of customer return and greater customer satisfaction.
Smart Mirrors Beyond Retail
Retail is a natural starting point for deploying Smart mirrors, but it doesn't end there. There are plenty of non-retail applications available, one of which has already been taken up by Glimpse subsidiary company  . Brightline teamed up with the Dallas Cowboys last year to bring AR mirrors to Cowboys fans at AT&T Stadium. The Pose with the Pros experience placed AR mirrors at various locations throughout the Cowboys' AT&T Stadium, creating a fun, interactive experience for attendees. By capturing full-body videos of athletes from every angle, Brightline created a virtual photobooth where fans could pose alongside their favorite Cowboys athletes.
Pose with the Pros leverages several factors to create a fan-favorite stadium experience. First off – and this one's obvious – people love photobooths. They're fun, they capture fond memories, and the fact that you can find them at nearly every mall, stadium, and arena in America testifies to their popularity. Secondly, the Pose with the Pros experience takes advantage of the popularity of branded AR filters such as those on Snapchat, which are exceedingly popular among younger age groups. Thirdly, the experience offers a cost-effective marketing initiative for both the Cowboys and Brightline, as fans sharing pictures of themselves with their favorite athletes on social media represents a prime example of user-based marketing. Finally, the experience isn't limited to ticket-holders, as fans can even enjoy the experience from home via their smartphones.
NFT Compatibility
Already applicable across several industries, Smart mirrors are also expanding in functionality. Glimpse subsidiary company   is tapping into the vast potential of NFTs to create an entirely unique use case for AR mirrors. For many people, the biggest problem with NFTs is their lack of tangible usefulness. QReal is providing exactly that: by using AR mirrors, QReal is enabling NFT owners to bring their digital fashion pieces into the real world.
As an industry leader in photogrammetry and 3D modeling, QReal is already active in the virtual try-on tech space. They've developed award-winning AR filters for Bollé Brands, Chanel, and more, all based on Snapchat's global platform. Now, QReal is recognizing the potential for AR mirrors to service not only traditional fashion, but NFT fashion.
Digital fashion is one of the most intriguing applications for NFTs. Fashion is inherently primed for it: people already prize their vintage sneakers, limited-edition Supreme tees, and luxury brand-name coats. With NFTs, fashion manufacturers are able to tap into that collectible-focused fashion by expanding their selections to digital articles of clothing. These pieces are inherently valuable as digital assets, and can also be worn by personalized avatars in the metaverse. Knowing this, QReal has developed the ability to   using an AR mirror, allowing asset owners to bring their NFT fashion into the real world.
Conclusion
As the world is changing out of its collective pajamas and returning in-person to stores and sporting events, Smart mirrors represent a major opportunity for retailers and marketers worldwide. They blend fun, photobooth-like experiences with exciting immersive technology to create memorable moments for shoppers, fans, and digital asset owners. Particularly in retail settings, Smart mirrors offer a host of ROI-generating benefits, including faster, more satisfying shopping experiences and greater rates of returning shoppers via account integration. Smart mirrors already boast a wide range of possible applications today, and those potentials will only expand as we move further into an increasingly virtual world.