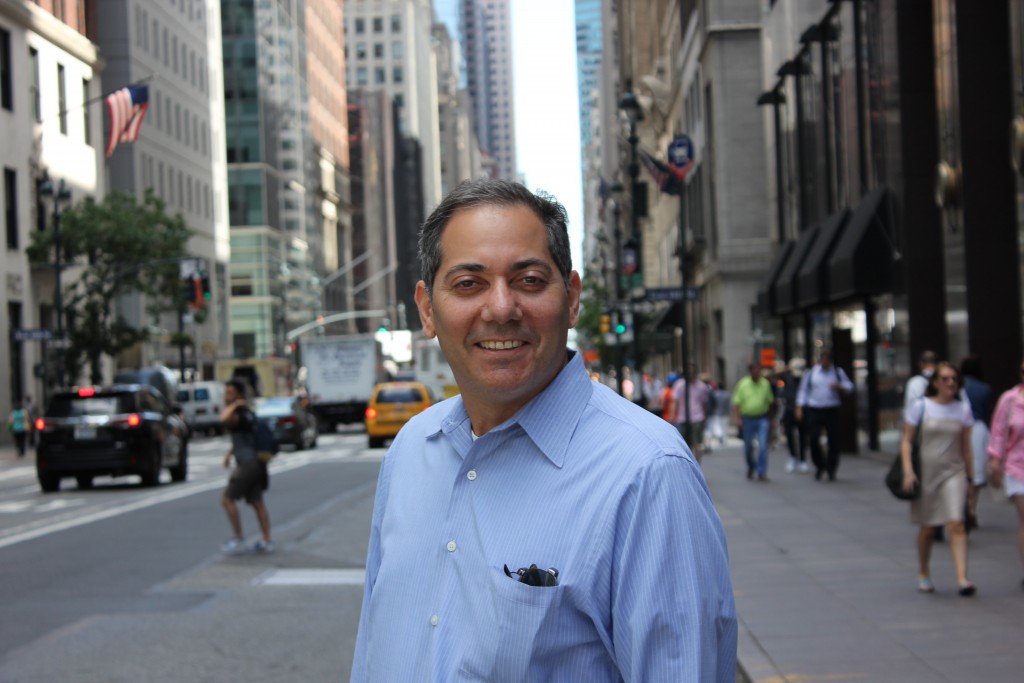 Lyron Bentovim
Unveiling the Future: Apple Vision Pro's Influence on Enterprise
When Apple introduces a new product, it goes all out, and the launch of the Vision Pro was no exception. After almost 7 years of rumors and anticipation, Apple has finally unveiled a headset that initially targets a specific group of enthusiasts and innovators.
This follows Apple's typical approach to new products, which has proven successful in the past. Just think about the launch of the first Apple Watch—it wasn't immediately clear how it would be used, so Apple released it into the market to gauge the response. Similarly, the expectation now is that developers will add more value to the Vision Pro by creating new apps and experiences. Explaining why there are currently limited offerings apart from the existing apps available on the App Store.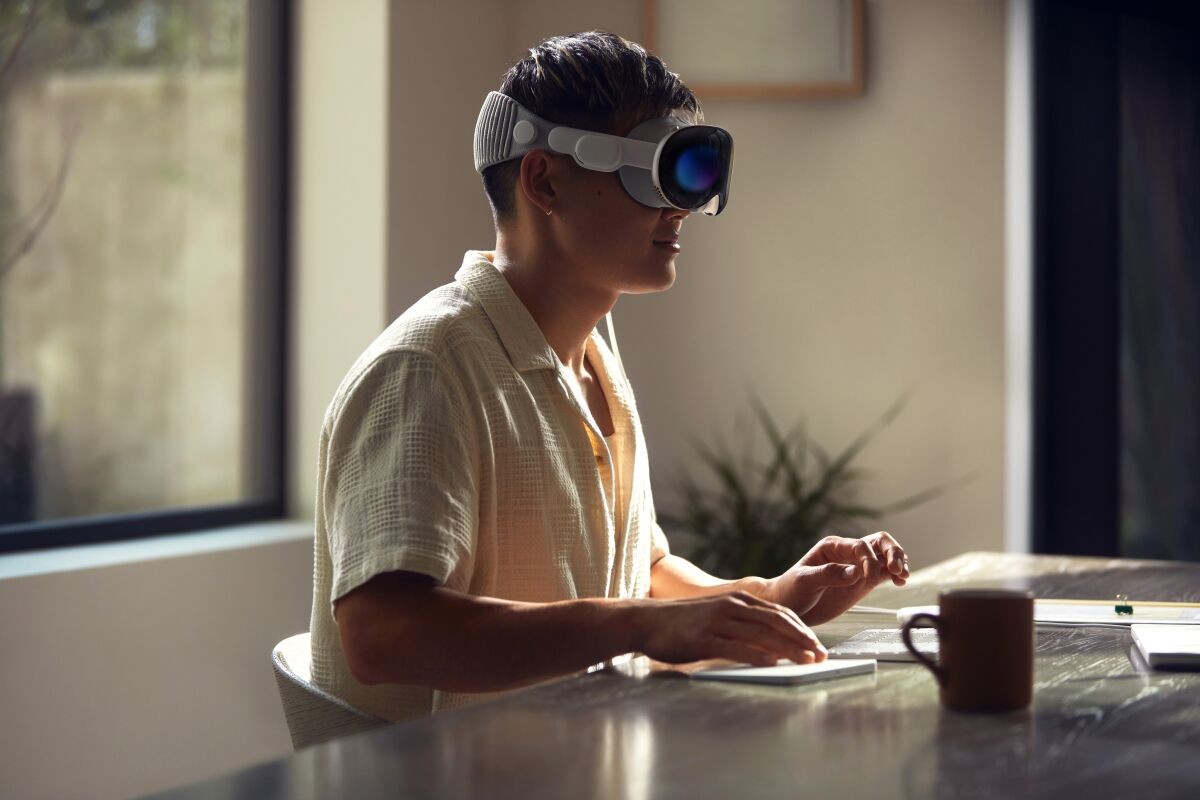 Apple's Focus on Productivity, Communication, and Entertainment
Apple has firmly positioned the Vision Pro as a personal device, and this is evident from their focus on three main areas: productivity, communication, and entertainment. Initially, this may seem narrow as they are missing an opportunity to broaden the range of use cases and target the enterprise sector, but there's a longer underlying strategy.
One thing Apple consistently excels at is user experience (UX), which not only plays to their strengths but also strongly appeals to individual consumers. If they were to target the enterprise market, UX would arguably be less important compared to specific use cases and overall business value. This can be observed in the strategies of companies like Meta, HTC and Pico, which prioritize performance, cost, and use cases over UX.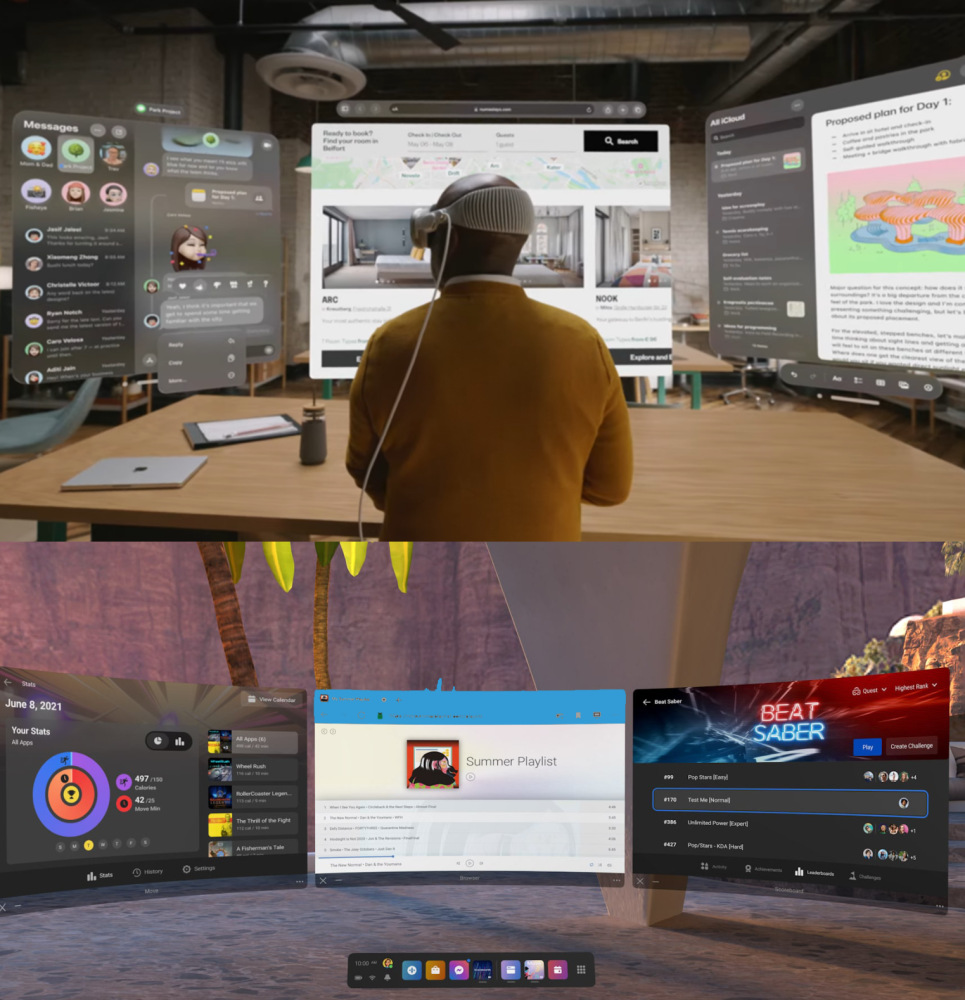 Spatial Computing: Apple's Strategic Emphasis and Differentiation
Throughout Apple's polished launch program, the phrase "spatial computing" has been prominently featured in all their communications.
"In the same way that Mac introduced us to personal computing and iPhone introduced us to mobile computing, Apple Vision Pro will introduce us to spatial computing," Tim Cook said. "This marks the beginning of a journey that will bring a new dimension to powerful, personal technology."
Apple has deliberately downplayed any mention of virtual reality, mixed reality, or the seemingly contentious metaverse, relegating them into insignificance (although augmented reality was mentioned once at the start of the launch). Instead, they have strategically concentrated on the concept of spatial computing, emphasizing its applications in communication, video consumption, and productivity. By doing so, Apple aims to keep the use cases focused and easily comprehensible. Meaning they have positioned the Vision Pro as an enhancement of the activities people would typically engage in with their computer (a Mac of course) or television, but with significant improvements—far surpassing expectations.
Immersive Experiences: The Revolutionary Features of the Vision Pro
Users can enjoy a range of benefits, including the ability to expand their computer screen into a spatial environment and the increased productivity that comes from having multiple virtual screens seamlessly integrated into their surroundings. While steering clear of industry buzzwords, Tim Cook emphasized the term "immersive" to highlight the distinct qualities and unique experiences that the headset offers:
"There are certain products that shift the way we look at technology and the role it plays in our lives," Cook said. "We believe Apple Vision Pro is a revolutionary product, with the performance, immersion, and capability that only Apple can deliver."
Increased productivity is a no-brainer when you are able to have multiple virtual screens overlaid on your environment or your favorite apps are accessible with a subtle eye or finger movement. Communicating immersively with multiple people, while sharing content and interacting with participants, also gets a productivity boost when using the Vision Pro. One of the most obvious benefits is the ability to consume content and video in an immersive environment, let's face it, who doesn't want a 100ft 4K cinema screen in their living room?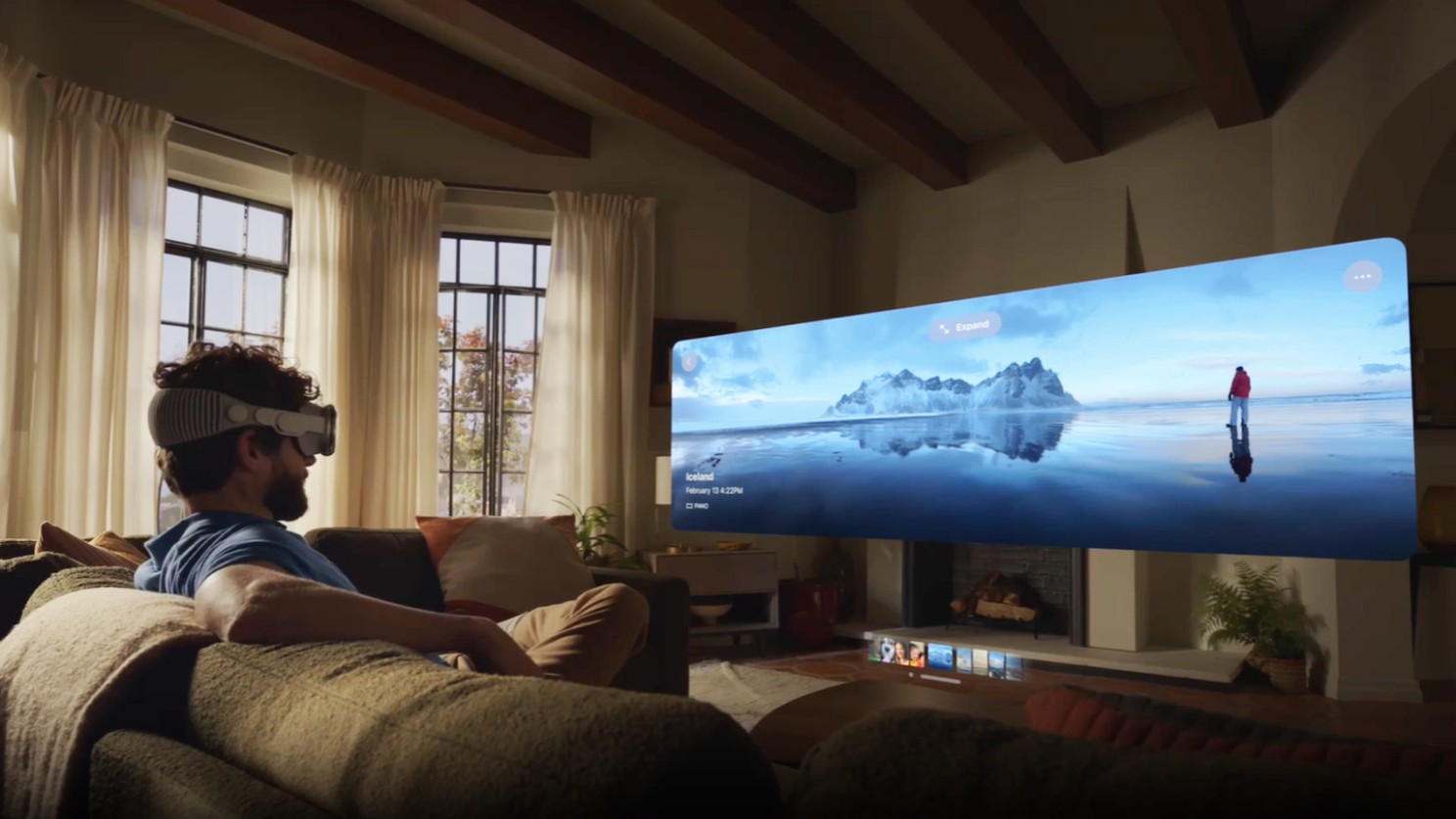 These features predominantly highlight the individual's usage of the headset, without mentioning possible use cases such as its potential for collaborative VR training or working together on virtual prototypes with 3D assets. However, it's a logical and relatively straightforward step to extend the utilization of the Vision Pro from an enterprise perspective. 
In the short term it's understandable why Apple has adopted a pragmatic approach by emphasizing spatial computing, it's a wise move as it reduces the risk of potential buyers becoming confused about the reasons to invest in the hefty price tag of $3,499. If your aim is to enhance productivity, immerse yourself in unparalleled viewing experiences, and engage in collaborative communication, the Vision Pro stands out as a potential winner (provided it fits within your budget).
Extending Utilization: Potential Enterprise Applications
As prosumers and innovators begin using their headsets, the natural progression will lead to the exploration of enterprise applications. Here are some obvious use cases that would be suitable:
Enterprise applications like these are not new; companies like Meta, Microsoft, HTC, and Pico have already established business models based on selling headsets with many of these applications in focus (though Meta places particular emphasis on gaming, unlike Apple).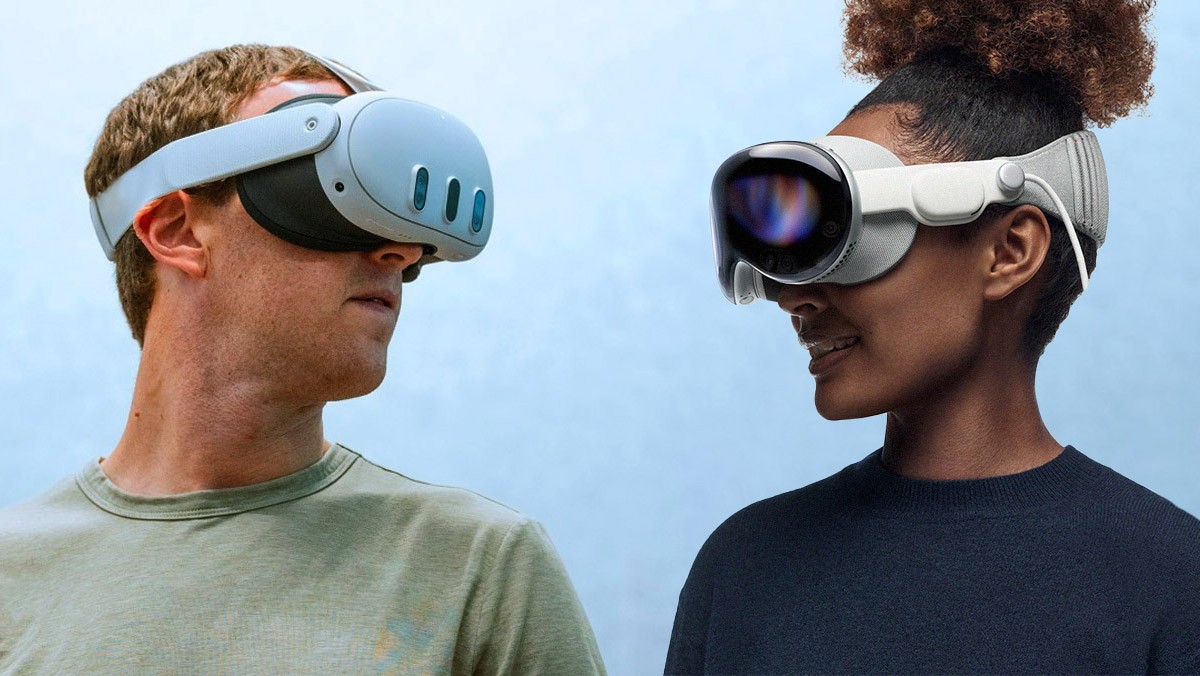 By providing easily understandable and measurable benefits, Apple is steadily building a strong customer base. However, they are fully aware that expanding beyond a B2C focus is inevitable and ultimately a necessary. Apple is well aware that once users explore and grasp the capabilities of the Vision Pro, as they did with the iPhone and the iPad, they will naturally seek to incorporate it into enterprise environments.
Furthermore, the partnership between Unity and VisionOS ensures compatibility for VR content within the system, which is crucial for enterprise use. As 3D assets and environments become increasingly important, companies such as The Glimpse Group are well-positioned to create, implement, and leverage these assets as corporate interest grows.
Apple and the immersive technology sector are on the verge of a defining period in the next 18 - 24 months. So hold on tight, it's going to be a gripping journey.