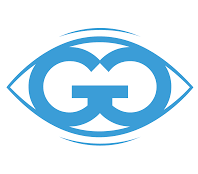 Glimpse Group
VR Jobs: an Insider's Perspective
More companies are seeking to incorporate VR/AR technology into their business operations and marketing initiatives. In order to keep up, they are hiring software engineers that can design, develop, and debug VRAR prototypes. If you want to get in on the ground floor, we have some tips from the industry insiders here at The Glimpse Group. 
VR Jobs & The Future of This Industry
Currently, immersive technologies are application-centric and hardware technology is not at a point where it is accessible to all users. As better hardware becomes available, the transformative potential for Virtual and Augmented Reality will be unlocked. Engineers will be needed to innovate current technologies and to bring new ideas and concepts to life.  When searching for entry-level positions in VR/AR engineering, you'll identify many common qualifications. Experience in web application development and immersive technologies, strong communication and critical thinking skills, and an understanding of applications such as Unity, Unreal, and Cryengine are highly desired by companies. Industry specific skills are not typically focused on within general engineering programs, so in order to meet this hiring demand, potential candidates are vying to supplement their knowledge.  Our engineers here at The Glimpse Group were interviewed about pursuing employment in the VR/AR industry. Oliviér Morland stated that it is vital to educate yourself relentlessly because "…this will allow you to do better work, be less frustrated at work, and even enjoy [it]. It is really the key to progress. You have to read books and take courses in your spare time."  Engineers are looking into self-teaching methods to broaden their skill sets in addition to seeking out computer science training. Untraditional options that are available to engineers seeking to specialize their knowledge include online bootcamps. One such bootcamp is XR Terra, a Glimpse subsidiary that provides 12-week XR intensives that are guided by experts. Platforms like this teach the principles of VR/AR development and offer a faster alternative to learning industry specific coding.   When asked what advice he would give to emerging engineers, Woodrow Proctor, another engineer here at Glimpse, stated "Get interested and try to get your feet into as much VR content/conversation as possible. VR/AR is still a small world so if you pay attention to the developments being made and keep up with the new apps and ideas people are putting out you will be a huge boon when trying to build groundbreaking VR/AR software." 
VR/AR Industry Sectors
The accumulated knowledge gained by staying up to date with VR/AR trends will allow you to pursue a position that excites you. Woodrow expands on this, saying that "…when the opportunity comes up for you to do the thing you are most interested in, you'll have your experience with your own work to fall back on and make that transition into a position you are truly excited about." 

The VR/AR industry is often portrayed as mainly servicing video games and entertainment, but this is not the case. If engineers are seeking to break into the VR/AR industry, they should consider the possibility of technology needs in a wide variety of fields. Social science, psychology, medical training, education, fine arts, occupational health, architecture, and marketing are all fields where VR/AR technology is actively being applied. The Glimpse Group and its 11 subsidiary companies operate in unique industry sectors and show how VR/AR is being implemented across diverse industries.

One of Glimpse's subsidiaries, QReal

,

creates ultra realistic 3D content for augmented reality. The 3D modelling of products brings online shopping experience closer to that of being in a physical store, which has been especially helpful over the course of the COVID-19 pandemic. The Glimpse Group subsidiary

Foretell Reality

is a VR platform that enables authentic human interactions in immersive environments designed to facilitate communication, collaboration, and learning. Foretell Reality uses its VR platform to foster corporate collaboration as well as anonymous therapy support groups.

Early Adopter

is an immersive learning company with a focus on augmented and virtual reality in education. Early-Adopter is helping students and teachers reimagine what education can be by bringing the latest developments in VR and AR to the classroom. 
Conclusion
Engineers seeking positions in the VR and AR industries will have to be adaptable and able to meet the developing needs of companies they work for through self-teaching methods and staying up to date on VR/AR trends. Engineering positions are rapidly opening up, but there is still heavy competition. As more virtual and augmented reality technologies are created, the demand for engineers in this industry will continue to increase. At Glimpse, engineers are vital members of our team and their insights are backed by experience across multiple industries and platforms.