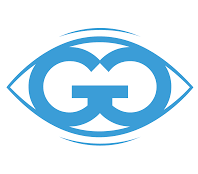 Cameron Wong
The Best VR Headsets for Enterprise in 2022
For companies interested in using VR, one of the key decisions you need to make is which VR headset to order. There are plenty of consumer reviews for VR headsets out there, but surprisingly few guides offer a helpful rundown of headsets for enterprise use. Questions around how your company plans to use VR, company size and scale of deployment, and the industry-specific benefits for each VR headset can help inform your decision on which VR headset to order.
Here at The Glimpse Group, we have plenty of experience providing scalable VR solutions for a variety of different industries. As a leader in the immersive tech industry, we have hands-on experience with most of the VR headsets on the market today (and even a few that aren't on the market quite yet.) We know which headsets are best for specific industries and for companies of varying sizes, as well as which ones we wouldn't recommend. 
So we've put together a list of some of the major VR headsets on the market today, listing their pros, cons, and which industries/companies they're best suited for. If your business is interested in incorporating VR, but you're not sure where to start, read on.
Meta Quest 2
Manufacturer: Meta

Price: 

$

399

Pros: Scalable; easy to use; accurate motion tracking

Cons: Limited battery life for headset & controllers; low refresh rate; limited processing power; lack of enterprise-specific support

The Meta Quest 2 is the most widely distributed VR headset in the enterprise sector. It's the most accessible headset, both in terms of ease of use and stock availability (the fact that Accenture ordered 60,000 of them speaks to both.) Its affordable price point, ease of use, and accurate motion tracking make it a good option for companies looking to incorporate VR for employee training, immersive brand experiences, or development.

Although it's the most accessible headset on this list, there are a couple cons worth mentioning. It has a relatively low refresh rate, meaning a minority of users can feel some motion sickness after extended use. The headset is somewhat front-heavy, so if you're planning on long-term usage, it's worth investing in an after-market backstrap to make the headset more comfortable. And most importantly for businesses, if you're designing a specific application for your business, users need to launch that application from the Quest menu after booting up the headset. Unlike some other headsets which can launch straight into a given application on startup, users need to navigate through the main menu before launching your company's VR program. 

It's worth mentioning that you can fix this if you use an MDM (mobile device management) service to remotely launch your application, or if you just have a single application launch when you boot up the headset. This is often referred to as "kiosk mode." Unfortunately, since Meta does not directly support kiosk mode, this quick fix could be removed in future OS updates.

Summary: The Quest 2's versatility and ease of use make it the best headset for multiple enterprise use cases at scale.
Pico 4
Manufacturer: Bytedance
Pico 4 Price: €430 (128GB model); €500 (256GB model)
Pros: High resolution visuals; color pass through
Cons: Accessibility (not sold in USA); low quality facial tracking
The Pico 4 is the newly released competitor for the Quest 2 and, eventually, the Quest Pro. Manufactured by TikTok's parent company Bytedance, the Pico 4 feels a bit lower quality on the user experience level, but offers significantly higher quality visuals than the Quest 2. The new Pancake lenses offer incredibly detailed visuals, giving the Pico an edge over its competitors in certain enterprise tasks like document review, data analysis, and general visualization. Unlike the Quest 2, Pico headsets also offer the ability to launch directly into enterprise applications on startup, making employee usage more user-friendly. Employees won't need to navigate through a main menu before launching the company's application, as the Pico can launch straight into the company software on boot-up. Finally, color pass through allows users to switch their view and see their surroundings without taking off their headset, a minor convenience which can make a big difference.
Facial tracking is significantly lower quality compared to the recently announced Quest Pro, however. That means the facially expressive avatars – the hallmark of the next generation of VR headsets – will look a bit more unnatural on Pico headsets. Also, perhaps most importantly, Pico products aren't sold in the U.S. They can be purchased in Europe and Asia, and they function in the U.S. with no problems, but market (un)availability may prevent some companies from investing heavily in Pico products.
Summary: The Pico 4 is a strong option for use cases which require high visual fidelity and use cases at large scale, given its affordable price point.
Quest Pro
Manufacturer: Meta
Price: $1,499
Pros: High resolution visuals; high quality facial tracking; software partnerships
Cons: Price; battery life
The Meta Quest Pro is the newest VR headset to hit the market, and it certainly made a splash when it was announced at this year's Meta Connect event. The Quest Pro features the same Pancake lenses as the Pico 4, but offers significantly higher quality facial tracking. This means user avatars will be highly expressive, allowing for interpersonal communication like virtual meetings to feel much more natural in VR. Meta's software partnerships with companies like Adobe and Microsoft also see market-leading workplace programs like Microsoft Word and Excel ported to VR, as well as new Adobe design programs created specifically for the Quest Pro. This makes the Quest Pro a powerful tool across several sectors, especially for creative design and modeling professionals.
The main issues holding back the Quest Pro from widespread enterprise adoption are its price point and battery life. At almost $1500 per headset, few companies will be buying Quest Pros at scale, so they're better suited for a select few specialist employees per company. The battery life is also reportedly limited to 1-2 hours before needing a recharge, which takes about 2 hours to complete. Such a limited battery life could severely hamper long-term workflows. 
Summary: The Quest Pro is well suited for small-scale use cases focused on virtual communication, such as virtual therapy and some forms of coworking, as well as a professional tool for design specialists.
Varjo XR3
Manufacturer: Varjo
Price: $6,495
Pros: Extremely high resolution visuals; pass through
Cons: Price; tethered usage only
The Varjo XR3 is by far the priciest headset on this list. It justifies that spot because of its performance specs: the XR3 is the most visually impressive VR experience on the market, no question. The XR3's visuals are still vastly superior to the new Pico 4 and Quest Pro headsets, despite their high-end Pancake lenses. While this new generation of headsets offers substantial upgrades in other areas, the XR3 continues to reign supreme in the visual quality department.
As a result, the XR3 is the go-to headset for extremely detail-oriented visual design work. For those in the auto design industry, for example, the XR3 can perfectly visualize what a particular shade of car paint would look like in real life. This has major applications for both designers and consumers who are interested in simulating what their car would look like painted one shade or another. But given the seriously high price point, you probably won't find more than one of these headsets in a given business.
Summary: The Varjo XR3 is the right choice for extremely detailed visual design applications.
HP Reverb G2
Manufacturer: HP
Price: $600
Pros: High resolution display
Cons: Requires desktop computer; tethered usage only
The HP Reverb G2 is between a rock and a hard place in the VR headset market. While it boasts pretty impressive resolution for its price point, it also requires a (preferably high-end) desktop computer to function, dragging that price point back up. And while the controllers are battery operated, preventing users from needing to wait for a recharge, they sacrifice finger-tracking and other controller features that have become standard across VR headsets. Overall, the HP Reverb G2 is struggling to find its place in the market, with no claim to fame in any particular category of performance or enterprise application.
Summary: The HP Reverb G2 is an option if you plan on pairing your VR experience with a high-end desktop PC. 
Conclusion
Far from the gold rush of VR startups and kickstarters in the mid-2010s, the VR headset market seems to be narrowing down to a few key competitors today. Meta is still dominant in the space, as the Quest 2 is far and away the most popular VR headset, and the Quest Pro boasts some seriously impressive specs and potential applications. Bytedance is a substantial challenger, however, with their newly released Pico 4 and Pico 4 Enterprise headsets. The Pico's visuals, combined with its reasonable price point, presents a serious challenge to the Quest , especially given that Meta's entry for this next generation of VR headsets (the Quest Pro) sits at $1500. This price point means that if a company is aiming at a large-scale company-wide rollout of VR headsets, they may opt for the Pico 4 over the Quest Pro.
When it comes to enterprise VR headsets generally, there are a few things you want to keep in mind. First, highly-detailed immersion is not necessarily the most important factor. Unless it's for a detail-oriented design application, VR headsets in enterprise need to be affordable, comfortable, and easy to use before focusing on mind-blowing graphics. Graphics are the focal point for VR gaming, not VR training, so the ability to easily roll out several headsets to your employees without hindering their workflow is more important.
Also, headset durability and passing "the drop test" is important in certain applications. Especially if you're using VR in a setting that's not bound to your desk, your company should perhaps stay away from the most expensive VR headsets, and make sure to budget for at least one or two headset casualties. Accidents happen, and our developers have certainly dropped a headset or two in the past. 
At the end of the day, the price point and ease of use are by far the most important factors. While most businesses won't be purchasing thousands of headsets yet, you'll likely be ordering several to equip a number of your employees. The Quest 2's highly competitive price point is a major reason it's dominated the enterprise market in recent years, and will likely continue to do so. It's worth watching the Pico 4, however: in the coming months, we'll be keeping a close eye on whether or not the dominant VR headset finally has a worthy challenger.