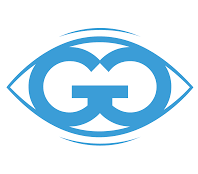 Glimpse Group
The Glimpse Group Unveils Integration of Conversational Artificial Intelligence (AI) Into Their Virtual Reality Platforms Using GPT-3
Integration of AI to provide an unprecedented level of interaction in virtual environments, enabling users to communicate with virtual characters in a conversational manner

NEW YORK, NY, February 7, 2023

– The Glimpse Group, Inc. ("Glimpse") (NASDAQ: VRAR, FSE: 9DR), a diversified Virtual Reality ("VR") and Augmented Reality ("AR") company providing enterprise focused immersive technology software and services solutions, announced today that its subsidiary company, Foretell Reality, has integrated conversational artificial intelligence (AI) into their virtual reality platform. This integration could revolutionize the way users interact and engage in virtual environments across multiple industries, including healthcare, education, training and marketing.

The new conversational AI feature utilizes GPT-3 to enable virtual reality experiences to respond to natural language inputs from users. With this integration, users can communicate with virtual characters in a conversational manner on the Foretell VR platform, similar to real-life interactions. This is expected to provide a higher level of engagement in virtual environments, creating a more realistic and lifelike experience. 

This new technology could be applied to soft skills training, where employees or students can simulate professional and social interactions with customers, partners, and each other. Combining VR and AI could also enable virtual shopping experiences where customers will be able to ask virtual sales associates questions and get recommendations, as well as marketing experiences, where for example a car manufacturer could create a virtual test drive for potential customers where they can interact with a virtual salesperson.

Foretell Reality General Manager, Dror Goldberg said, "The integration of AI into our VR platform and experiences will help accelerate the adoption of VR technology, and make it a more effective medium for our key customers in the education and healthcare sectors. AI can also be used to assess trainees' performance and provide feedback and analytics." 

Glimpse's President & CEO, Lyron Bentovim, commented, "This AI integration is expected to be a game changer for the industry driving a much more engaging, realistic and effective immersive experience. Not only will it enhance the overall user experience but also open up new avenues for interaction and exploration within virtual environments. We are proud to be at the forefront of this technological evolution and will continue to focus on building and implementing the opportunities AI offers across our companies and technologies."

About Foretell Reality

Foretell Reality, a subsidiary of The Glimpse Group, Inc. (Nasdaq: VRAR), is a Virtual Reality (VR) platform company whose technology enables authentic human interaction in immersive environments that are designed to facilitate communication, collaboration, and learning. Applications include therapy and support groups, soft skills development, education and collaboration. For more information on Foretell Reality, please visit  www.foretellreality.com

About The Glimpse Group, Inc.

The Glimpse Group (NASDAQ: VRAR, FSE: 9DR) is a diversified Virtual and Augmented Reality platform company, comprised of multiple VR and AR software & services companies, and designed with the specific purpose of cultivating companies in the emerging VR/AR industry. Glimpse's unique business model simplifies challenges faced by VR/AR companies and creates a robust ecosystem, while simultaneously providing investors an opportunity to invest directly into the emerging VR/AR industry via a diversified platform. For more information on The Glimpse Group, please visit  www.theglimpsegroup.com

Safe Harbor Statement

This press release does not constitute an offer to sell or a solicitation of offers to buy any securities of any entity. This press release contains certain forward-looking statements based on our current expectations, forecasts and assumptions that involve risks and uncertainties. Forward-looking statements in this release are based on information available to us as of the date hereof. Our actual results may differ materially from those stated or implied in such forward-looking statements, due to risks and uncertainties associated with our business. Forward-looking statements include statements regarding our expectations, beliefs, intentions or strategies regarding the future and can be identified by forward-looking words such as "anticipate," "believe," "view," "could," "estimate," "expect," "intend," "may," "should," and "would" or similar words. All forecasts are provided by management in this release are based on information available at this time and management expects that internal projections and expectations may change over time. In addition, the forecasts are entirely on management's best estimate of our future financial performance given our current contracts, current backlog of opportunities and conversations with new and existing customers about our products and services. We assume no obligation to update the information included in this press release, whether as a result of new information, future events or otherwise. 

Glimpse Contact:
Maydan Rothblum
CFO & COO
The Glimpse Group, Inc.
917-292-2685