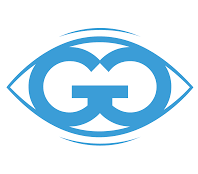 Glimpse Group
Brightline Interactive, Alongside Prime Contractor BCI Solutions and Sub Contractor Purdue University, Awarded a Seven Figure Direct-to-Phase II Contract With The U.S. Air Force (AFWERX)
Brightline to Provide its Spatial Computing Platform Combined with AI and Machine Learning to Train Industrial Robots to Perform Human-like Tasks in an Operational Environment

NEW YORK, NY, June 26, 2023 -

Brightline Interactive ("BLI"), a wholly owned subsidiary of The Glimpse Group, Inc. ("Glimpse") ( NASDAQ:VRAR, FSE: 9DR), and a leader in spatial computing, deep tech and 5G integration, announced that it is part of a team that was awarded a Direct-to-Phase II contract through AFWERX ( afwerx.com) - a technology directorate of the U.S. Air Force Research Laboratory (AFRL) and the innovation arm of the Department of the Air Force. BLI will work alongside prime contractor BCI Solutions and fellow subcontractor, Purdue University, with a total initial award value in the low seven figures.

⁠Brightline's spatial computing platform is backed by NVIDIA AI, OpenUSD, and cloud GPU-acceleration to deliver no-code Virtual Reality ("VR"), Augmented Reality ("AR"), and Mixed Reality ("MR") end user interfaces that directly address enterprise and U.S. Department of Defense ("DoD") use cases in training, maintenance, and operations.

⁠Tyler Gates, General Manager of BLI and Chief Futurist of Glimpse commented: "This project will enable the DoD and its industrial supply base to automate a wide range of high variety, low volume manufacturing and maintenance activities. The overall solution utilizes BLI's spatial computing platform to teach and operate robots using human tracking and immersive simulation environments in the industrial setting. ⁠As an initial application example, we will address the pressing need to automate the difficult and important skill of applying aircraft grade sealant to aircraft during the maintenance process. This award is meant to prove a mission-critical capability and move towards productization of the innovative technology advancements supplied by the team."

Lyron Bentovim, President and CEO of Glimpse said: "This award, the second significant DoD engagement announced in recent months, further affirms BLI's advanced spatial computing, immersive technology and AI capabilities. In addition, it demonstrates a critical ability to effectively implement at the highest enterprise levels and in partnership with industry leading companies."

About Brightline Interactive

Brightline Interactive is a leader in spatial computing, deep tech and 5G integration. It designs, builds, integrates and supports immersive and interactive experiences, training scenarios, and simulations for both government and commercial customers. Brightline serves as architects for these solutions, but also as full-scale developers and integrators of systems. Brightline implements a layered production and business development approach to partnerships, scaled growth and data virtualization. For more information on Brightline Interactive, please visit www.brightlineinteractive.com

About The Glimpse Group, Inc.

The Glimpse Group (NASDAQ: VRAR, FSE: 9DR) is a diversified Virtual and Augmented Reality platform company, comprised of multiple immersive technology, enterprise focused, software & services companies. Glimpse's unique business model simplifies the challenges faced by immersive technology companies and creates a robust ecosystem, while simultaneously providing investors an opportunity to invest directly into this emerging industry via a diversified platform. For more information on The Glimpse Group, please visit  www.theglimpsegroup.com

Safe Harbor Statement

This press release does not constitute an offer to sell or a solicitation of offers to buy any securities of any entity. This press release contains certain forward-looking statements based on our current expectations, forecasts and assumptions that involve risks and uncertainties. Forward-looking statements in this release are based on information available to us as of the date hereof. Our actual results may differ materially from those stated or implied in such forward-looking statements, due to risks and uncertainties associated with our business. Forward-looking statements include statements regarding our expectations, beliefs, intentions or strategies regarding the future and can be identified by forward-looking words such as "anticipate," "believe," "view," "could," "estimate," "expect," "intend," "may," "should," and "would" or similar words. All forecasts provided by management in this release are based on information available at this time and management expects that internal projections and expectations may change over time. In addition, the forecasts are entirely on management's best estimate of our future financial performance given our current contracts, current backlog of opportunities and conversations with new and existing customers about our products and services. We assume no obligation to update the information included in this press release, whether as a result of new information, future events or otherwise.
BLI Contact:
Tyler Gates
General Manager, Brightline Interactive
⁠Chief Futurist, The Glimpse Group
Tyler@brightlineinteractive.com
Glimpse Contact:
Maydan Rothblum
CFO & COO
⁠The Glimpse Group, Inc.
⁠917-292-2685
⁠maydan@theglimpsegroup.com