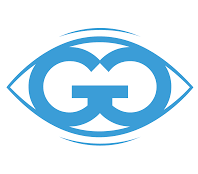 Glimpse Group
QReal Partners with Denny's to Deliver Augmented Reality (AR) Experience, Bringing Their New Menu to Life and Enhancing the Dining Experience
Denny's recently launched a new web-based AR menu, created by Glimpse Subsidiary Company QReal, as part of its new "It's Diner Time'' platform

NEW YORK, NY, March 22, 2023

– The Glimpse Group, Inc. ("Glimpse") (NASDAQ: VRAR, FSE: 9DR), a diversified Virtual Reality ("VR") and Augmented Reality ("AR") company providing enterprise focused immersive technology software and services solutions, announced today that its subsidiary company,  Qreal, has entered into a contract to develop an AR experience for Denny's to bring their new menu to life and enhance the dining experience.

As part of its new "It's Diner Time" platform, Denny's has launched an Augmented Reality (AR) menu in its 1,600+ restaurants that takes guests on a visual journey through Denny's history and features limited time special items, their ingredient story and more. By simply scanning the interactive menus, customers can explore all these options while deciding what to eat.  This menu is accessible via 8th Wall's web-based AR platform that runs entirely within a phone's or tablet's browser without the need to download an app.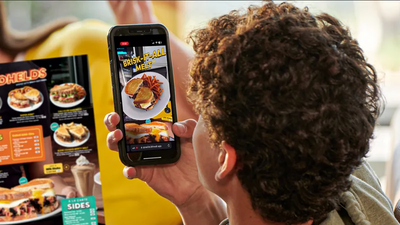 Image: Denny's
Denny's President, John Dillon stated: "Our new AR-enabled menus elevate our guests' dining experience by leveraging QReal's expertise and cutting-edge AR technology to bring our menu and history to life in a new, exciting way. 
"We are thrilled to partner with Denny's to enhance the dining experience through the power of AR, our life-like 3D models and innovative AR content," comments Mike Cadoux, QReal's General Manager. "The traditional way people interact with menus is being transformed utilizing these technologies, leading to an enhanced experience, strong branding and potentially higher order throughput."
About QReal:
QReal creates, distributes and manages photorealistic, life-like, 3D and Augmented Reality (AR) content. This content is typically integrated in social media campaigns and e-commerce platforms with the goal of increasing sales, improving brand recognition, creating viral content and boosting e-commerce conversion. Current industry verticals include: branding, retail, beauty, food, fashion, apparel, architecture and automotive. QReal aims to expand the medium of AR, make it beautiful and manageable. For more information, visit  www.qreal.io, and for the TRYO app:  https://tryo.io/
About The Glimpse Group, Inc.
The Glimpse Group (NASDAQ: VRAR, FSE: 9DR) is a diversified Virtual and Augmented Reality platform company, comprised of multiple VR and AR software & services companies, and designed with the specific purpose of cultivating companies in the emerging VR/AR industry. Glimpse's unique business model simplifies challenges faced by VR/AR companies and creates a robust ecosystem, while simultaneously providing investors an opportunity to invest directly into the emerging VR/AR industry via a diversified platform. For more information on The Glimpse Group, please visit  www.theglimpsegroup.com.
About Denny's Corp:
Denny's is a Spartanburg, S.C. based family dining restaurant celebrating its 70th anniversary year and founding purpose: We love to feed people. That purpose has led us to become a restaurant brand that guests worldwide rely on for delicious value and craveable contemporary meals across breakfast, lunch, dinner and late night. Every day, we welcome guests to dine whenever and however they prefer, whether it's at our brick-and-mortar locations, via Denny's on Demand – the first delivery platform in the family dining segment, or at The Meltdown and The Burger Den, our two virtual restaurants. Our longstanding commitment to supporting our local communities is brought to life with our Mobile Relief Diner that delivers hot meals to our neighbors during times of disaster.
Denny's is one of the largest franchised full-service restaurant brands in the world, based on number of restaurants. As of March 1, 2023, Denny's had 1,602 franchised, licensed and company restaurants, which includes 157 restaurants in Canada, Costa Rica, El Salvador, Guam, Guatemala, Honduras, Indonesia, Mexico, New Zealand, the Philippines, Puerto Rico, the United Arab Emirates and the United Kingdom.
To learn more about Denny's, please visit our brand website at  www.dennys.com
Safe Harbor Statement
This press release does not constitute an offer to sell or a solicitation of offers to buy any securities of any entity. This press release contains certain forward-looking statements based on our current expectations, forecasts and assumptions that involve risks and uncertainties. Forward-looking statements in this release are based on information available to us as of the date hereof. Our actual results may differ materially from those stated or implied in such forward-looking statements, due to risks and uncertainties associated with our business. Forward-looking statements include statements regarding our expectations, beliefs, intentions or strategies regarding the future and can be identified by forward-looking words such as "anticipate," "believe," "view," "could," "estimate," "expect," "intend," "may," "should," and "would" or similar words. All forecasts are provided by management in this release are based on information available at this time and management expects that internal projections and expectations may change over time. In addition, the forecasts are entirely on management's best estimate of our future financial performance given our current contracts, current backlog of opportunities and conversations with new and existing customers about our products and services. We assume no obligation to update the information included in this press release, whether as a result of new information, future events or otherwise. 
QReal Contact:
Mike Cadoux
General Manager
mcadoux@qreal.io
Glimpse Contact:
Maydan Rothblum
CFO & COO
⁠The Glimpse Group, Inc.
⁠(917) 292-2685