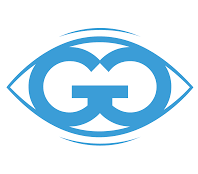 Glimpse Group
Glimpse Israel Selected by The Israeli Ministry of Education as a Key Partner for Its Metaverse Lab Program
New York, NY/Tel Aviv, Israel, February 09, 2023

– The Glimpse Group, Inc. ("Glimpse") (NASDAQ: VRAR, FSE: 9DR), a diversified Virtual Reality ("VR") and Augmented Reality ("AR") company providing enterprise focused immersive technology software and services solutions, announced today that Foretell Reality, a Glimpse Group subsidiary company, will provide its collaborative VR platform to the Israeli Ministry of Education for their Metaverse Lab Program as part of a funded engagement. The project is part of a strategic collaboration both locally and globally with Sparks Consulting to provide B2G solutions for governments. 

The recently established Metaverse Lab aims to evaluate the potential of VR technology in education, bringing together teams of educators, technology companies, and academic experts to explore the role of the Metaverse in pedagogy. These experts will be assessing the potential for improving education from a number of perspectives, including efficiency, engagement and quality.

Foretell Reality's collaborative VR platform is expected to be a key component of the project, allowing students and teachers to experience different perspectives of historical events and narratives. Students from different schools with diverse backgrounds and religions will come together virtually, to socialize and participate in role-playing games, debates and presentations, all centered around questions of self-identity that are tied to their personal and collective history. 

Dror Goldberg, General Manager of Foretell Reality said, "VR provides a level playing field by enabling people, represented as avatars, to connect and discuss emotionally charged topics in a neutral and playful setting, without pre-judgment of physical appearance and stereotypes. Our involvement in the Metaverse Lab program marks an exciting step towards harnessing the full potential of VR in education, and most importantly, breaking down barriers between people with diverse backgrounds."

Eti Neaman, General Manager of Glimpse Israel commented, "Our partnership with Sparks Consulting Group and the Israeli Ministry of Education serves as a strong recognition of Glimpse's capabilities both in Israel and globally. As with other technology sectors, we believe that Israel will become a key development center for immersive technologies and companies, and we look forward to playing a key role in that process."

About Foretell Reality

Foretell Reality, a subsidiary of The Glimpse Group, Inc. (Nasdaq: VRAR), is a Virtual Reality (VR) platform company whose technology enables authentic human interaction in immersive environments that are designed to facilitate communication, collaboration, and learning. Applications include therapy and support groups, soft skills development, education and collaboration. For more information on Foretell Reality, please visit www.foretellreality.com

About Sparks Consulting Group 

Led by Mr. Ron Zur Sparks Consulting Group assists decision makers in critical strategic economic, and social planning in Israel. Sparks Consulting Group has a unique understanding of strategic systems, with a strong link to the leadership layer shaping the future of Israel. Using cutting edge knowledge, methodologies and datasets which create strategic value for their customers. www.sparksconsult.co.il

About The Glimpse Group, Inc.

The Glimpse Group (NASDAQ: VRAR, FSE: 9DR) is a diversified Virtual and Augmented Reality platform company, comprised of multiple VR and AR software & services companies, and designed with the specific purpose of cultivating companies in the emerging VR/AR industry. Glimpse's unique business model simplifies challenges faced by VR/AR companies and creates a robust ecosystem, while simultaneously providing investors an opportunity to invest directly into the emerging VR/AR industry via a diversified platform. 

For more information please visit: 

Glimpse Group - www.theglimpsegroup.com

Glimpse Israel - www.theglimpsegroup.co.il

Safe Harbor Statement

This press release does not constitute an offer to sell or a solicitation of offers to buy any securities of any entity. This press release contains certain forward-looking statements based on our current expectations, forecasts and assumptions that involve risks and uncertainties. Forward-looking statements in this release are based on information available to us as of the date hereof. Our actual results may differ materially from those stated or implied in such forward-looking statements, due to risks and uncertainties associated with our business. Forward-looking statements include statements regarding our expectations, beliefs, intentions or strategies regarding the future and can be identified by forward-looking words such as "anticipate," "believe," "view," "could," "estimate," "expect," "intend," "may," "should," and "would" or similar words. All forecasts are provided by management in this release are based on information available at this time and management expects that internal projections and expectations may change over time. In addition, the forecasts are entirely on management's best estimate of our future financial performance given our current contracts, current backlog of opportunities and conversations with new and existing customers about our products and services. We assume no obligation to update the information included in this press release, whether as a result of new information, future events or otherwise. 

Glimpse Israel Contact:
Eti Neaman
General Manager Glimpse Israel
972-54-4478080
eti@glimpsegroup.co.il
Glimpse Group Contact:
Maydan Rothblum
CFO & COO
The Glimpse Group, Inc.
1-917-292-2685
maydan@theglimpsegroup.com