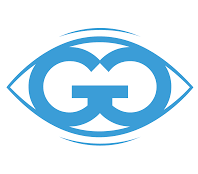 Glimpse Group
PulpoAR Integrates Artificial Intelligence (AI) based Fingernail Segmentation and Skin Diagnostics for a Leading Global Social Media Company
NEW YORK, NY / ACCESSWIRE / February 21, 2023

/ The Glimpse Group, Inc. ("Glimpse") (NASDAQ:VRAR)(FSE:9DR), a diversified Virtual Reality ("VR") and Augmented Reality ("AR") company providing enterprise focused immersive technology software and services solutions, announced today that its subsidiary company, PulpoAR, has integrated internally developed core Artificial intelligence (AI) based real time Fingernail Segmentation and Skin Diagnostics into its SaaS-based Augmented Reality (AR) products, including those expected to be utilized by a leading global social media company.

The integration of these internally developed AI capabilities further solidifies PulpoAR's position as one of the leading global providers for virtual try-on offerings in the Beauty and Fashion industry segments, now covering the categories of makeup, nail polishing, skincare, glasses and hats.

PulpoAR's Enterprise customers have experienced significant increases in average cart size, add-to-cart lift, click through rates and sales conversions. These additions to PulpoAR product offerings are expected to unlock new revenue streams from both new clients and up and cross sell opportunities from multi-category brands and retailers, as well as to further improve key KPIs through more precise and personalized recommendations.

https://player.vimeo.com/video/708388154?h=3d0f6e332a

Glimpse's President & CEO, Lyron Bentovim, commented, "The combination of AI and AR, delivered via a SaaS model, is a significant development for the Beauty industry, particularly when leveraged for the use of virtual try-on technology. This powerful tool enables users to visualize different looks in real-time, creating a more personalized and engaging experience. We're excited about the potential of this to transform the Beauty and Fashion industries, as well as implementing this technology elsewhere within the Glimpse ecosystem."

About PulpoAR

PulpoAR is an Augmented Reality company providing omnichannel virtual try-on V-commerce solutions using AR & AI technologies customized for beauty, makeup and fashion brands. PulpoAR provides enterprise customers with effective, easy to integrate plug-ins for web and mobile app based platforms, allowing for fast and effortless integration at scale utilizing a SaaS business model. Its solutions allow for customization and tailoring of the AR experience specific audiences and needs. For more information, please visit www.pulpoar.com

About The Glimpse Group, Inc.

The Glimpse Group (NASDAQ:VRAR, FSE:9DR) is a diversified Virtual and Augmented Reality platform company, comprised of multiple VR and AR software & services companies, and designed with the specific purpose of cultivating companies in the emerging VR/AR industry. Glimpse's unique business model simplifies challenges faced by VR/AR companies and creates a robust ecosystem, while simultaneously providing investors an opportunity to invest directly into the emerging VR/AR industry via a diversified platform. For more information on The Glimpse Group, please visit www.theglimpsegroup.com

Safe Harbor Statement

This press release does not constitute an offer to sell or a solicitation of offers to buy any securities of any entity. This press release contains certain forward-looking statements based on our current expectations, forecasts and assumptions that involve risks and uncertainties. Forward-looking statements in this release are based on information available to us as of the date hereof. Our actual results may differ materially from those stated or implied in such forward-looking statements, due to risks and uncertainties associated with our business. Forward-looking statements include statements regarding our expectations, beliefs, intentions or strategies regarding the future and can be identified by forward-looking words such as "anticipate," "believe," "view," "could," "estimate," "expect," "intend," "may," "should," and "would" or similar words. All forecasts are provided by management in this release are based on information available at this time and management expects that internal projections and expectations may change over time. In addition, the forecasts are entirely on management's best estimate of our future financial performance given our current contracts, current backlog of opportunities and conversations with new and existing customers about our products and services. We assume no obligation to update the information included in this press release, whether as a result of new information, future events or otherwise.

PulpoAR Contact:
Onur Candan
General Manager
PulpoAR, LLC
Glimpse Contact:
Maydan Rothblum
CFO & COO
The Glimpse Group, Inc.
917-292-2685
SOURCE:

The Glimpse Group, Inc.