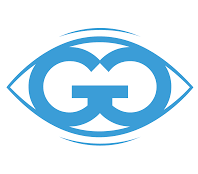 Glimpse Group
The Glimpse Group Reports Record Fiscal Year 2022 Financial Results
Full Fiscal Year 2022 Total Revenues Grew by 113% Year-over-Year to a Record $7.3 million; Core Software & Services Revenue Grew by 143% Year-over-Year

Fourth Quarter Fiscal Year 22 Revenue Grew by 152% Year-over-Year to a Record $2.5 million, with Core Software & Services Revenue Growing by 98% Year-over-Year

NEW YORK, NY / ACCESSWIRE / September 28, 2022 /

The Glimpse Group, Inc. (NASDAQ:VRAR) ("Glimpse," "The Glimpse Group" or the "Company"), a diversifiedVirtual Reality and Augmented Reality ("VR" and "AR") platform company providing enterprise-focused VR and AR software & services solutions, provided financial results for its fiscal year ended June 30, 2022 ("FY '22").

Management Commentary by President & CEO Lyron Bentovim

Q4 FY '22 and FY '22 were highlighted by:

Recent Operational Highlights:

Recent IP Highlights

We maintained momentum expanding our Intellectual Property assets with four recent new patents issuances:

We have several more patents in process and view our patents as forward looking, strategically positioned, with significant potential and importance when the immersive industry matures.

Summary

"Our fiscal 2022 was a transformational year, commencing with our Nasdaq IPO and ending with our acquisition of Brightline Interactive, highlighting the consistent execution of our organic and accretive acquisition growth strategy. We continue to make strong strides in becoming a premier player in the immersive technology software and services space," said Lyron Bentovim, President and CEO of The Glimpse Group.

"Our achievements were further reflected in our financial results, consistently generating record revenues quarter to quarter toward a $15 million annual revenue run rate or approximately 4.5X revenue growth in just over a year's time.

"In conjunction with our fiscal year earnings report, we also filed a Form S-8 with the SEC to register the executive founders and board of director's stock options and founder shares (a Form S-8 registering the Company's employee stock options was filed with the SEC approximately one year ago). The founders, executives and board have not sold a single share in the company's history nor is there any intention to sell in the foreseeable future. In fact, the group has been a purchaser of common shares on the open market, despite already having a large position in the Company. As the largest shareholders in the Company, we have a strong, long-term commitment to its success and the growth is in front of us. We view this registration is a technicality and a natural step in our development as a public company.

"This is a very exciting time in the life cycle of the immersive technology sector in general and Glimpse in particular. While still early, the industry is coming together - hardware, software, telecom infrastructure, market awareness, and enterprise adoption are all making significant strides in sync. Looking ahead, we expect to continue on our growth path both organically and via accretive acquisitions. On numerous fronts, we are well positioned to capitalize on our strategy and many industry opportunities", concluded Lyron Bentovim.

Q4 FY '22 and FY '22 Financial Summary (inclusive of S5D financials for February 1 - June, 30 2022 only):

Fiscal Year 2022 Conference Call and Webcast

Date: Wednesday, September 28, 2022 Time: 4:30 p.m. Eastern time US Dial In

:

1-877-407-9039 International Dial In

:

1-201-689-8470 Conference ID: 13732860

Webcast: https://viavid.webcasts.com/starthere.jsp?ei=1570584&tp_key=ffe0b71456

Please dial in at least 10 minutes before the start of the call to ensure timely participation.

A playback of the call will be available through December 28, 2022. To listen, call 1-844-512-2921 within the United States or 1-412-317-6671 when calling internationally and enter replay pin number 13732860. A webcast will also be available for 90 days on the IR section of The Glimpse Group website or by clicking the webcast link above.

Note about Non-GAAP Financial Measures

A non-GAAP financial measure is a numerical measure of a company's performance, financial position, or cash flows that either excludes or includes amounts that are not normally excluded or included in the most directly comparable measure calculated and presented in accordance with accounting principles generally accepted in the United States of America, or GAAP. Non-GAAP measures are not in accordance with, nor are they a substitute for, GAAP measures. Other companies may use different non-GAAP measures and presentation of results.

In addition to financial results presented in accordance with GAAP, this press release presents adjusted EBITDA, which is a non-GAAP measure. Adjusted EBITDA is determined by taking net loss and adding interest, taxes, depreciation, amortization and stock-based compensation expenses. The company believes that this non-GAAP measure, viewed in addition to and not in lieu of net loss, provides useful information to investors by providing a more focused measure of operating results. This metric is an integral part of the Company's internal reporting to evaluate its operations and the performance of senior management. A reconciliation of adjusted EBITDA to net loss, the most comparable GAAP measure, is available in the accompanying financial tables below. The non-GAAP measure presented herein may not be comparable to similarly titled measures presented by other companies.

About The Glimpse Group, Inc.

The Glimpse Group (NASDAQ:VRAR) (FSE:9DR) is a diversified Virtual and Augmented Reality platform company, comprised of multiple VR and AR software & services companies, and designed with the specific purpose of cultivating companies in the emerging VR/AR industry. Glimpse's unique business model simplifies challenges faced by VR/AR companies and creates a robust ecosystem, while simultaneously providing investors an opportunity to invest directly into the emerging VR/AR industry via a diversified platform. For more information on The Glimpse Group, please visit www.theglimpsegroup.com

Safe Harbor Statement

This press release does not constitute an offer to sell or a solicitation of offers to buy any securities of any entity. This press release contains certain forward-looking statements based on our current expectations, forecasts and assumptions that involve risks and uncertainties. Forward-looking statements in this release are based on information available to us as of the date hereof. Our actual results may differ materially from those stated or implied in such forward-looking statements, due to risks and uncertainties associated with our business. Forward-looking statements include statements regarding our expectations, beliefs, intentions or strategies regarding the future and can be identified by forward-looking words such as "anticipate," "believe," "could," "estimate," "expect," "intend," "may," "should," and "would" or similar words. All forecasts are provided by management in this release are based on information available at this time and management expects that internal projections and expectations may change over time. In addition, the forecasts are entirely on management's best estimate of our future financial performance given our current contracts, current backlog of opportunities and conversations with new and existing customers about our products and services. We assume no obligation to update the information included in this press release, whether as a result of new information, future events or otherwise.

Company Contact:

Maydan Rothblum CFO & COO The Glimpse Group, Inc. (917) 292-2685 maydan@theglimpsegroup.com

Investor Relations:

Mark Schwalenberg, CFA Director MZ Group - North America 312-261-6430 Glimpse@mzgroup.us www.mzgroup.us

THE GLIMPSE GROUP, INC.

CONSOLIDATED BALANCE SHEETS

SOURCE:

The Glimpse Group, Inc.