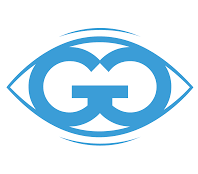 Glimpse Group
University of Maryland's Smith School of Business and Foretell Reality Partner to Enhance Supply Chain Management Education Using Virtual Reality
NEW YORK, NY / ACCESSWIRE / March 29, 2023

/ The Glimpse Group, Inc. ("Glimpse") (NASDAQ:VRAR), (FSE:9DR), a diversified Virtual Reality ("VR") and Augmented Reality ("AR") company providing enterprise focused immersive technology software and services solutions, announced today that its subsidiary company, Foretell Reality, has partnered with The University of Maryland ("UMD") - Robert H. Smith School of Business - to provide immersive learning for undergraduates, with an initial focus on supply change management education.

Foretell Reality created an immersive learning experience for UMD Business School that allows students to explore and solve real-world problems in a virtual warehouse environment utilizing VR. The use of VR technology for hands-on, experiential learning is designed to give students an edge when entering the job market and to better prepare them for a career in supply chain management, especially in the growing field of automated supply chain management.

Humberto Coronado, Academic Director of the Masters of Science in Supply Chain Management and Senior Lecturer at UMD Business School commented: "I believe that VR technology is a game-changer in teaching supply chain concepts. The immersive experience goes beyond traditional classroom lectures and textbook readings, providing students with a higher level of knowledge and capabilities. With the help of VR technology, students will gain a unique advantage as they enter the corporate world."

"VR and AR transform the way we learn and teach, and we're excited to be at the forefront of this innovation" said Dror Goldberg, General Manager of Foretell Reality. "We're thrilled to be working with Mr. Coronado to bring this cutting-edge technology to his students, and look forward to building on our work with UMD School of Business and other academic institutions to implement immersive technologies into additional areas in higher education."

About Foretell Reality

Foretell Reality is a social Virtual Reality (VR) platform for professional use-cases that focus on learning, collaboration, human interaction, and personal growth. Our VR experiences, which include a variety of immersive environments and a broad range of tools, allow educators, managers, coaches and therapists, to leverage the unique capabilities of VR and extend the boundaries of experiential learning, soft-skills training, remote meetings, and therapeutic support. For more details, please visit: www.foretellreality.com

About The Glimpse Group, Inc.

The Glimpse Group (NASDAQ:VRAR), (FSE:9DR) is a diversified Virtual and Augmented Reality platform company, comprised of multiple VR and AR software & services companies, and designed with the specific purpose of cultivating companies in the emerging VR/AR industry. Glimpse's unique business model simplifies challenges faced by VR/AR companies and creates a robust ecosystem, while simultaneously providing investors an opportunity to invest directly into the emerging VR/AR industry via a diversified platform. For more information on The Glimpse Group, please visit www.theglimpsegroup.com

Safe Harbor Statement

This press release does not constitute an offer to sell or a solicitation of offers to buy any securities of any entity. This press release contains certain forward-looking statements based on our current expectations, forecasts and assumptions that involve risks and uncertainties. Forward-looking statements in this release are based on information available to us as of the date hereof. Our actual results may differ materially from those stated or implied in such forward-looking statements, due to risks and uncertainties associated with our business. Forward-looking statements include statements regarding our expectations, beliefs, intentions or strategies regarding the future and can be identified by forward-looking words such as "anticipate," "believe," "view," "could," "estimate," "expect," "intend," "may," "should," and "would" or similar words. All forecasts are provided by management in this release are based on information available at this time and management expects that internal projections and expectations may change over time. In addition, the forecasts are entirely on management's best estimate of our future financial performance given our current contracts, current backlog of opportunities and conversations with new and existing customers about our products and services. We assume no obligation to update the information included in this press release, whether as a result of new information, future events or otherwise.

Foretell Reality Contact:
Dror Goldberg
General Manager
Glimpse Contact:
Maydan Rothblum
CFO & COO
The Glimpse Group, Inc.
(917) 292-2685