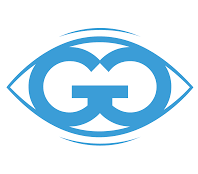 Glimpse Group
XR Terra Partners with Verizon to Empower Thousands of K12 Teachers with XR & Metaverse Skills and Knowledge
NEW YORK, NY / ACCESSWIRE / June 22, 2023 /

The Glimpse Group, Inc. ("Glimpse") (NASDAQ:VRAR)(FSE:9DR), a diversified immersive technology platform company providing enterprise-focused Virtual Reality ("VR") and Augmented Reality ("AR") software and services solutions, today announced that its wholly owned subsidiary company XR Terra, a provider of virtual and augmented reality training courses, will be making its XR Foundations for Educators program available on Verizon Innovative Learning HQ, a free education portal available to K-12 educators nationwide.

The XR Foundations for Educators program is designed to help teachers gain confidence in the fundamentals of the latest immersive technologies, including AR and VR. The pilot program, which took place during summer and fall 2022, included over 500 teachers from across the U.S. with the goal to expand to an additional 2,000 teachers throughout 2023.

XR Terra believes that to generate the most impact in education with immersive ("XR") technology, teachers must be treated as professional partners which requires a commitment to professional development and upskilling. This course is designed to help educators understand the basics of XR technology so they can better integrate it into their classrooms.

"At XR Terra, we're committed to supporting teachers in their professional development. We offer immersive workshops and resources that help teachers learn about XR and related technologies and how to use them in their classrooms. We also offer ongoing support to help teachers troubleshoot and make the most of the technologies available to them." said Hakan Satiroglu, Founder and General Manager at XR Terra. We are pleased that the content will be broadly available through Verizon Innovative Learning HQ.

"Through Verizon Innovative Learning, we have always supported comprehensive teacher professional development as a way to sustain technology integrated instruction," said Alex Servello, Director of Corporate Social Responsibility for Verizon. "By offering programs like XR Foundations for Education on Verizon Innovative Learning HQ, we are helping educators nationwide to have access to free, high quality learning that will enable them to bring new technologies to their classrooms.

About XR TERRA

XR Terra is the leading US-based virtual and augmented reality training company. XR Terra provides XR training and upskill workshops for software engineers, graphic designers, 3D modelers, teachers and artists to provide immersive industry training programs with the goal of graduating market-competitive XR talent. Founded in 2019 in response to the growing need for a structured, outcome-focused training program to educate aspiring XR professionals; https://www.xrterra.com/

About Verizon Innovative Learning

Verizon Innovative Learning, Verizon's award-winning education initiative, is celebrating over a decade of commitment to addressing barriers to digital inclusion for students and teachers. Since 2012, the program has committed $1 billion in market value to support digital equity, reaching over 3 million students. Verizon Innovative Learning provides free technology, internet access and emerging technology-infused learning programs to students in under-resourced communities-enabling students to develop the skills, knowledge and confidence needed to build an innovative workforce of the future. In 2021, Verizon launched Verizon Innovative Learning HQ, a next-gen online education portal that provides free access to immersive extended reality (XR) educational experiences to all educators, including K-12 teachers, nationwide. A key program under Citizen Verizon, the company's responsible business plan for economic, environmental and social advancement, Verizon Innovative Learning is helping to drive the company's goal to provide 10 million youths with digital skills training by 2030. Learn more at www.citizenverizon.com

About The Glimpse Group, Inc.

The Glimpse Group (NASDAQ:VRAR, FSE: 9DR) is a diversified immersive technology platform company, comprised of multiple VR and AR software & services companies, and designed with the specific purpose of cultivating companies in the emerging immersive technology industry. Glimpse's unique business model simplifies challenges faced by VR/AR companies and creates a robust ecosystem, while simultaneously providing investors an opportunity to invest directly into the emerging VR/AR industry via a diversified platform. For more information on The Glimpse Group, please visit www.theglimpsegroup.com

Safe Harbor Statement

This press release does not constitute an offer to sell or a solicitation of offers to buy any securities of any entity. This press release contains certain forward-looking statements based on our current expectations, forecasts and assumptions that involve risks and uncertainties. Forward-looking statements in this release are based on information available to us as of the date hereof. Our actual results may differ materially from those stated or implied in such forward-looking statements, due to risks and uncertainties associated with our business. Forward-looking statements include statements regarding our expectations, beliefs, intentions or strategies regarding the future and can be identified by forward-looking words such as "anticipate," "believe," "view," "could," "estimate," "expect," "intend," "may," "should," and "would" or similar words. All forecasts provided by management in this release are based on information available at this time and management expects that internal projections and expectations may change over time. In addition, the forecasts are entirely on management's best estimate of our future financial performance given our current contracts, current backlog of opportunities and conversations with new and existing customers about our products and services. We assume no obligation to update the information included in this press release, whether as a result of new information, future events or otherwise.

XR Terra Contact:
Hakan Satiroglu
General Manager
XR Terra, LLC
Glimpse Contact:
Maydan Rothblum
CFO & COO
The Glimpse Group, Inc.
917-292-2685
SOURCE: 

The Glimpse Group, Inc.